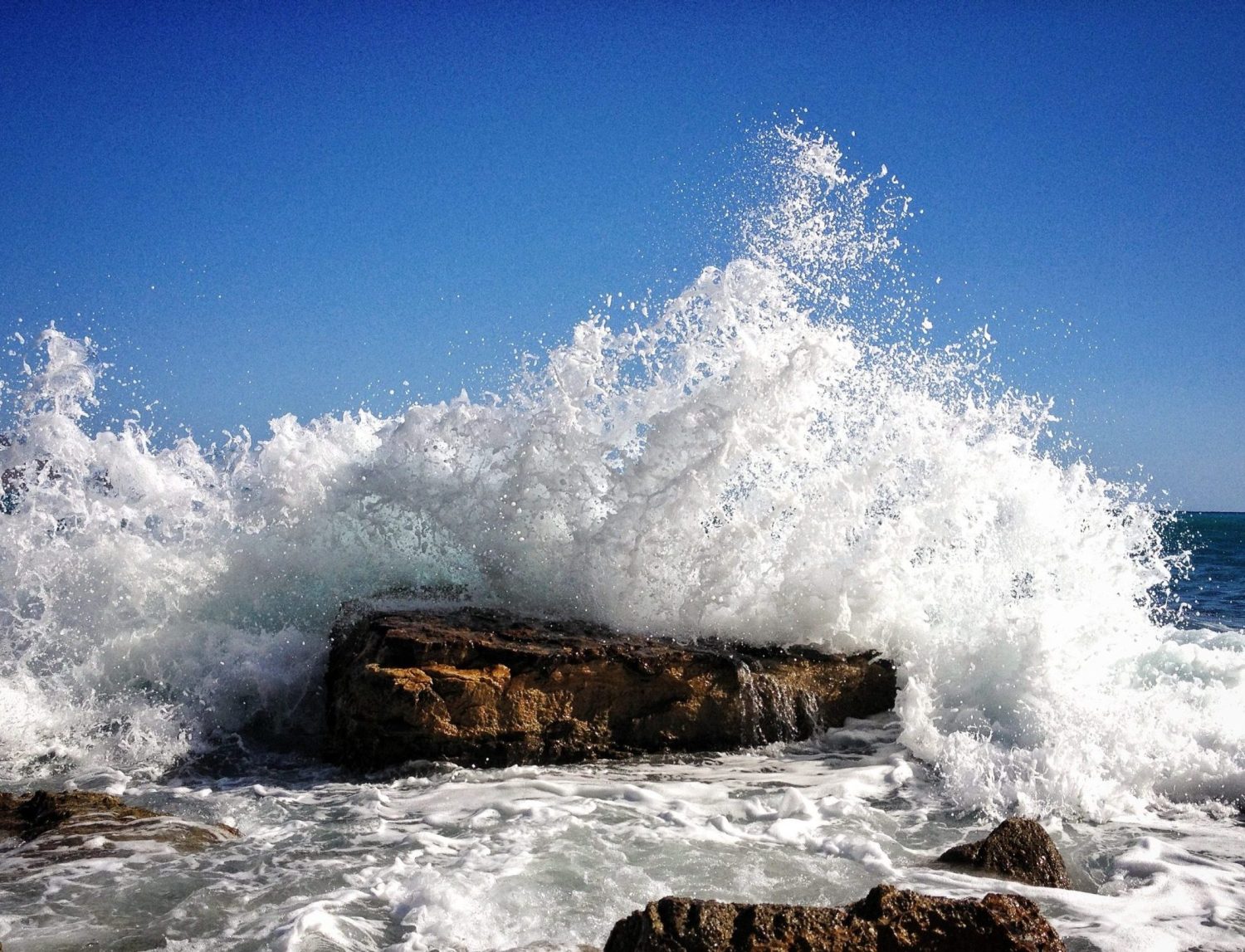 Planetary is on a mission to fight climate change by helping the ocean remove carbon dioxide from the atmosphere.
We strive to enhance the planet's largest natural carbon removal process: the geologic carbon cycle.
We work collaboratively with world-class scientific institutions, regulators, and local communities to develop safe and sustainable carbon removal methods.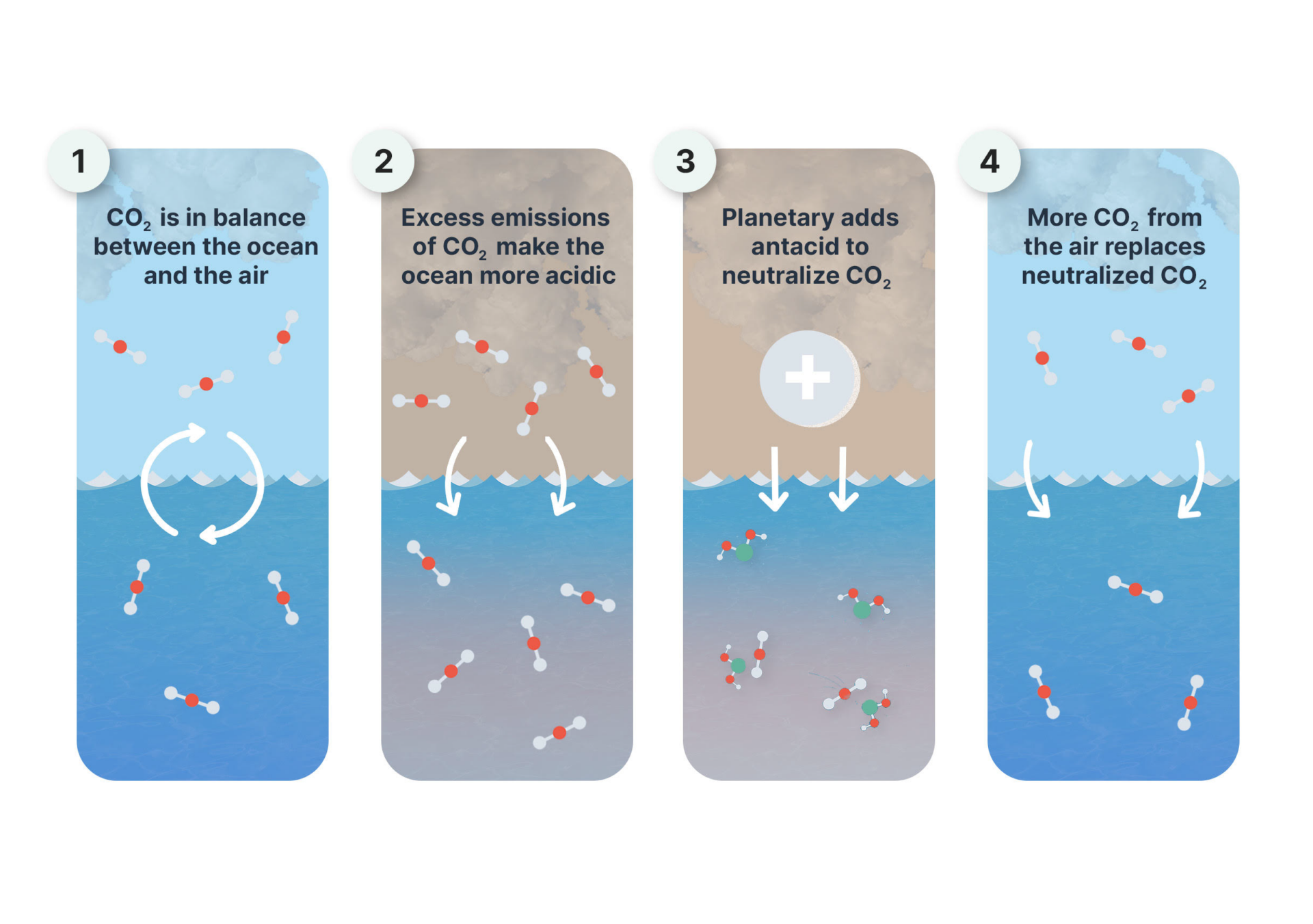 What is OAE?
Ocean Alkalinity Enhancement (OAE) is a process inspired by nature that enables the ocean to safely capture excess atmospheric carbon and store it for 100,000 years.
By adding an antacid to seawater, we neutralise carbon dioxide (CO2) and reduce harmful ocean acidity. This mimics the geologic capture of carbon but acts in months rather than millennia.
Planetary's OAE method uses naturally abundant materials that have been used in water treatment applications for decades. We add these materials to existing water systems, and the treated water is released into the ocean.
The result is the safe, permanent removal of CO2, which helps to combat ocean acidification and climate change through the restoration of the ocean's vital chemistry.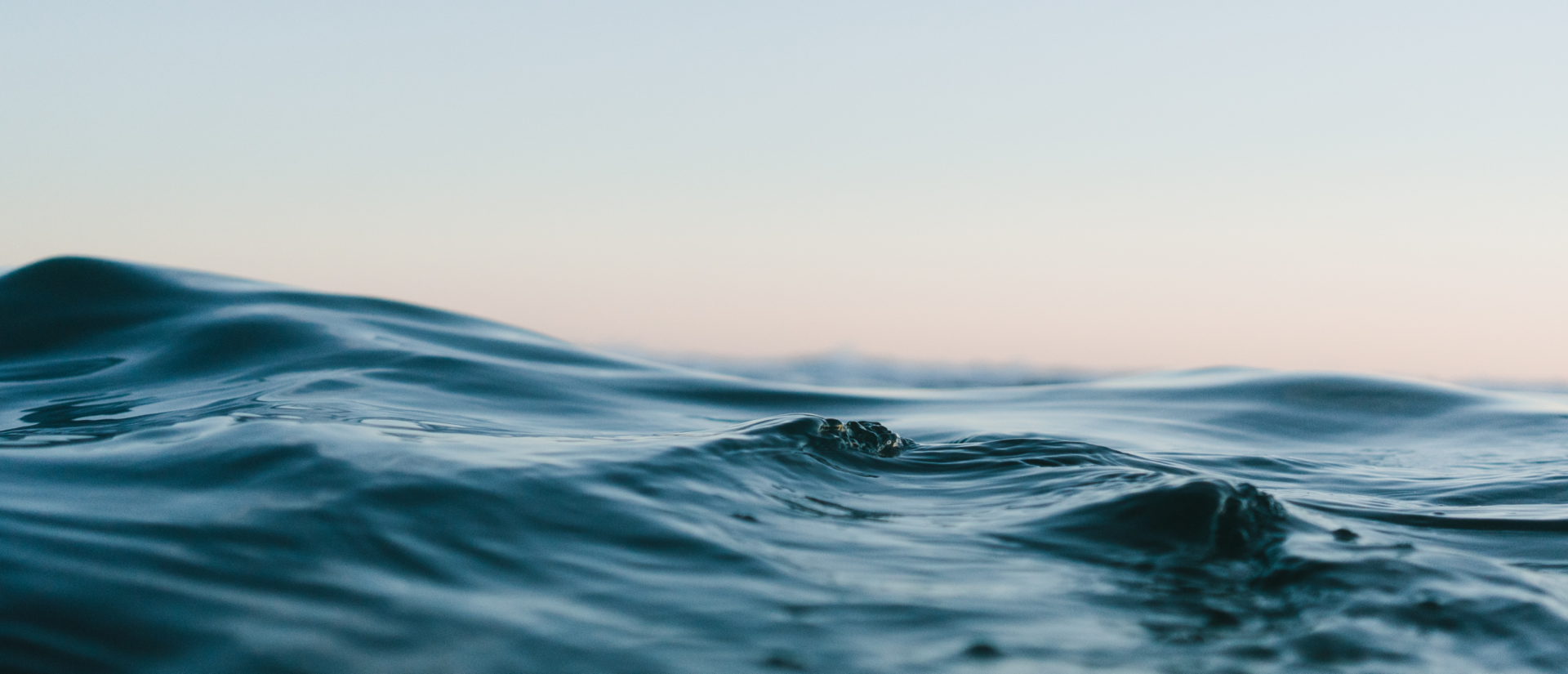 Reforestation accelerates carbon dioxide removal on land.
Alkalinity enhancement increases removals at sea.
Collaborators
Planetary is a proud partner of the following academic institutions, scientific
communities, and corporations.
Planetary's Ocean Carbon Platform
Successfully implementing OAE safely is complex. Planetary's Ocean Carbon Platform simplifies the process.
1
Obtain Pure Antacid
Planetary partners with suppliers of safe antacids produced with a low carbon footprint. We select antacids that are used extensively in wastewater and aquaculture and are naturally abundant in seawater.
2
Treat the Ocean
Planetary automates safe alkalinity addition for water operators. Our systems continually monitor and control the process to stay within existing safety limits while neutralising seawater acidity and removing CO2 from the air.
3
Measure Carbon Removal
We measure the amount of carbon permanently removed from the air, working with independent third parties to verify our ocean models and monitoring systems. This enables the creation of a permanent removal credit.
Our Code of Conduct
Planetary is committed to developing OAE that is ethical and sustainable by all metrics.
Our Code of Conduct was written to guide all our work, including our project development and our lab science. It applies to everyone who participates in this work with and on behalf of Planetary.
In every stage of our operations we strive to be: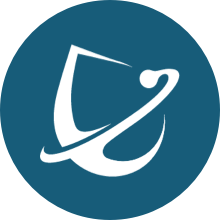 Safe
We will follow the laws, rules, and guidelines in every region where we operate. In jurisdictions with weak regulatory requirements, we will conduct our operations in line with emerging best practices for deployment.
Impactful
We focus our science and operations on measurably and safely reducing atmospheric CO2. The environmental impact of our work is the primary measure of our success, and we prioritize it even in cases where it may not maximize profitability.
Science-Driven
We will collaborate with world-class scientific institutions and researchers to evaluate the safety and effectiveness of our methods in managing CO2. Our research will strive to be rigorous, responsible, and relevant and will take active steps to reduce research bias and increase accuracy, using third party verification when possible.
Engaged
We will proactively seek out dialogue with stakeholders, including local communities at each project site. We will address concerns and work with stakeholders to achieve shared success and address unforeseen issues.
Transparent
We will measure, verify, and share the results of our testing and the ongoing environmental impacts of our developments.