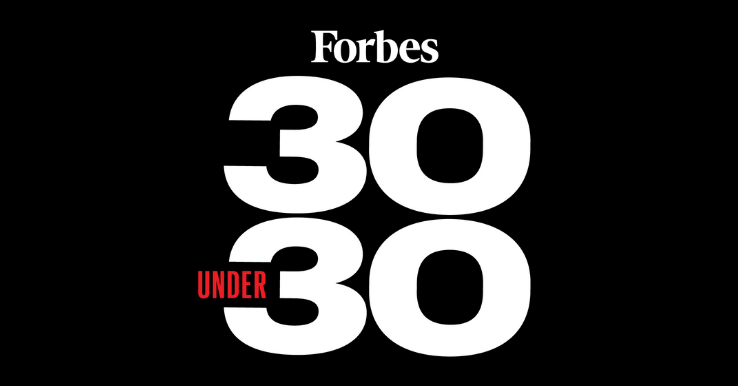 Every year, Forbes Magazine names 30 of the brightest young entrepreneurs, leaders, and stars in each of 20 categories under the age of 30. Our own Brock Battochio, has been recognized in the 2022 Energy category for his achievements in fighting climate change.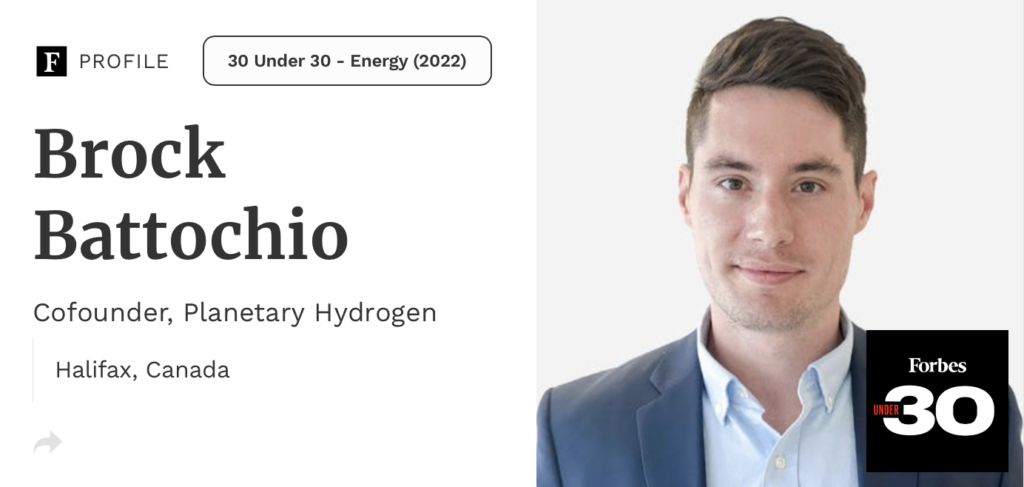 In the decade since its first publishing, the 30 Under list has become equivalent to the Met Gala for young industry professionals. Anyone who's anyone in business is featured. It's the ambition of most young entrepreneurs to be acknowledged, and in doing so, are guaranteed to earn greater recognition for their work. It is one of few opportunities for leaders, who often work behind the scenes, to gain broad public recognition. 
"I think it's validation that the path I chose was a good one where I can make an impact and people are recognizing it," Battochio says about making the list. "Now I have to go prove myself and live up to what is expected of me."
Luckily, we recognized Brock's talent long before Forbes did. In 2019, at age 26, Brock co-founded Planetary alongside Mike Kelland and Greg Rau. A series of concussions had forced the former hockey star to hang up his skates and change careers. At the time, it didn't sit right with him that the conversation around solving climate change always relied on "someone else" to find a solution. So he decided to be that someone. That's when he met Mike, and together brought entrepreneurship and finesse to Greg's technical expertise, and Planetary was born.
Since then, his role has been to identify game-changing opportunities and execute on them. Currently, he is leading the development of a novel electrochemical process that will result in an enormous enhancement of our current process design, increasing metallurgical performance and reducing capital and operating costs, as well as the net carbon footprint of our operations. Besides helping lead our technical development, he is also responsible for managing business development projects and partnerships with clients in the mining industry. Essentially, an everyman on the team.
"It's a lot it's like drinking from the firehose every day but it's what I love to do, I want to be involved in everything. I want to be able to contribute to everything and help drive every part of the company forward."
Alongside Forbes, Greenbiz named Brock in their 2021 Cleantech 30 Under 30 list and Corporate Knights named him an Emerging Leader in Sustainability. We are incredibly proud of Brock and his achievements, and we are lucky to grow with him.